It's a near-perfect day. Fall has made a grand entrance, bringing a crisp breeze, clear skies and the scent of apple-cider memories.
I turned 40 today. I dreaded it but now that it's here, I'm OK. It's been a good reflective day–not on purpose, just naturally. I have enjoyed my family so much…from the construction paper streamers all over the kitchen and the chocolate-chip waffles with chocolate syrup, to the piles of hand-drawn cards and birthday wishes from children who obviously forgive quickly and look over transgressions daily. I am humbled, in a fresh way, at the gifts God has given me, including the tender, patient husband who shares it all.
Yesterday he took me shopping. In the city. A hidden camera could have captured an award-winning reality t.v. episode. Here's how it went:
Let me preface….
We live on a farm at least twenty miles from the nearest store, which happens to be Wal-Mart. We have to go way beyond that to find a department store. I am not a hillbilly…I just enjoy a simpler life.
I don't shop at department stores. Well, unless twice a year at TJ Maxx counts. If it's in my closet, it probably came from a thrift store. (If you think I'm exaggerating, the last time I did buy something at a real store, I caught myself taking it off the hanger to put in my cart–the cardinal rule at our thrift store.)  Now don't feel sorry for me. I consider it one of life's greatest material joys to find really great stuff dirt cheap. To buy a whole wardrobe for around $50?? Can life get better? I feel sorry for all those poor souls spending their hard-earned money at department stores. Do they even know? It's all about perspective, I guess.
So we step out of our 2001 Honda, sandwiched between the Mercedes, and headed shopping. I joked to my husband about "pretending to be rich" with my spending money. First store: "70% off summer clearance". Now that's what I'm talking about. Well, turns out 70% isn't so cheap when the original price of the dress was $148. Well, it may be to some of you, but $9.97 at the thrift store is "high-end" to me…probably a leather coat or something.
Do you see? (Don't laugh.)
Next store–Williams-Sonoma. $24 dollars for a quart of apple cider? Mmmmm….probably not.
Then I decided. "Honey, now that I'm 40, it's probably time to invest in some good makeup. That's what I'll do." And I walked up to the first cosmetic counter we came to and spotted "just what I needed". A cream foundation in a compact. "Small, easy, affordable."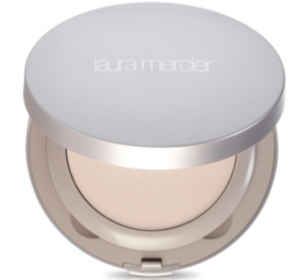 I told the sweet makeup lady what I wanted to purchase, and she, of course, began to give me a makeover "since it was my birthday". When it was done, I told her I'd take the compact. "That'll be $49.78." ("Did I hear her right?") I glanced at my husband and handed her my money.
(How was I supposed to know I had chosen "the world's best moisturizing foundation"?)
We walked away and Aaron said, "Oh, honey, do you feel regret?"
"Does regret feel like I'm going to throw up?"
"Yes"…he laughed. "Do you want to return it?"
"I want it returned…but I don't want to do it." (Yes! I'm such a wimp–I was so embarrassed at the thought.)
"I'll do it for you."…he walked back and handed me my money…."Here ya go, baby girl", apparently amused at my naivety.
It was a fun memory and we left the shopping center laughing with, "Take me back to the farm!"
Right after we enjoyed an Italian dinner and wine with great friends
Perhaps I'll "splurge" at Walmart and buy some Revlon.
43 Responses to "On Country Girls and Department Stores (and turning 40)"
Leave a Reply
Dissenting comments are welcome only in the spirit of "iron sharpening iron"; hateful or angry responses will be removed at my discretion. You may add your gravatar (image) at
Gravatar