By Heart Scripture Songs
An easy and beautiful way to memorize Scripture!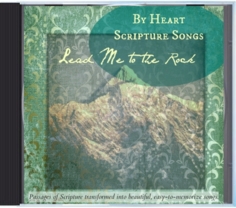 One of the most important things you and your family can do is memorize Scripture. For that is the "secret weapon" for guarding against sin. By Heart Scripture Songs was recorded to make it easy.
You know that Scripture memorization is one of the most important exercises in the life of a Christian. But it can be so hard!  Imagine if you and your family could memorize large portions of Scripture with hardly any effort?
That's what our Scripture Songs CD will do for you!
Let the beautiful, easy-flowing music delight your home while your family memorizes God's Word without even trying!
By Heart Scripture Songs CD
$10.00
Listen now!
Sing to the Lord
Audio clip: Adobe Flash Player (version 9 or above) is required to play this audio clip. Download the latest version here. You also need to have JavaScript enabled in your browser.
O Magnify the Lord
Audio clip: Adobe Flash Player (version 9 or above) is required to play this audio clip. Download the latest version here. You also need to have JavaScript enabled in your browser.
His Delight
Audio clip: Adobe Flash Player (version 9 or above) is required to play this audio clip. Download the latest version here. You also need to have JavaScript enabled in your browser.
Lead Me to the Rock
Audio clip: Adobe Flash Player (version 9 or above) is required to play this audio clip. Download the latest version here. You also need to have JavaScript enabled in your browser.
I Will Trust in You
Audio clip: Adobe Flash Player (version 9 or above) is required to play this audio clip. Download the latest version here. You also need to have JavaScript enabled in your browser.
Features of our CD:
Longer passages than the typical Scripture memory songs
Closely adhering to the KJV for poetic and descriptive language
Beautiful, soothing music you'll want to listen to over and over
A CD the whole family will love while hiding God's Word in their hearts!
Songs Include:
1. Lead Me to the Rock–Psalm 61:1,2
2. Sing Unto the Lord–Psalm 98 (whole chapter)
3. According to Thy Word–Psalm 119:169-176
4. His Delight–Psalm 1 (whole chapter)
5. O Magnify the Lord–Psalm 34:1-9
6. Children are an Heritage–Psalm 127:3-5
7. Think on These Things–Phillipians 4:6-8
8. How Excellent is Thy Name–Psalm 8 (whole chapter)
9. Praise Ye Him–Psalm 148:1-14
10. I Will Trust in You–written by Kelly Crawford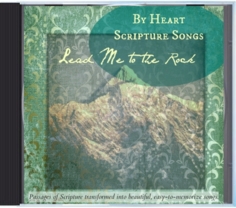 From our mailbox:
"This is one of our favorite CDs! My 4-year old has already memorized all the Psalm songs just by listening to your beautiful arrangements! Thank you so much for making Scripture memorization easy." -Pamela C.
"I just had to write to say that I am totally blessed by your CD. It's so SO hard to find King James resources, and your CD is such a soothing treat to look forward to after a busy morning of homeschooling. Thank you so much for making it~all glory to our God, of course! ~Lynne
Start memorizing now!

$10.00
Download it!
Our CD is also now available as a convenient download for $8.97
Get it NOW!

SAVE with a bundle!
Want to share our Scripture Songs CD? Take advantage of our "Buy 5 get one free" offer!
You'll save $10 plus $9.50 on shipping!

Buy 5 get one free!

28 Responses to "Scripture CD"